The Board of Directors consists of five officers–President, President-Elect, Immediate Past President, Secretary, and Treasurer–who serve one-year terms plus nine directors who serve three-year staggered terms with three new directors being elected each year.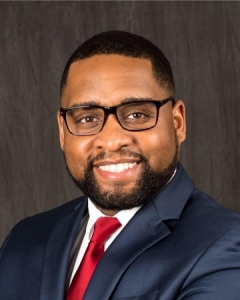 Judge Marcus A. Shields
President
Greensboro Bar Association
Gerald L. Walden, Jr.
President Elect
Greensboro Bar Association
Desmond G. Sheridan
Immediate Past President
Greensboro Bar Association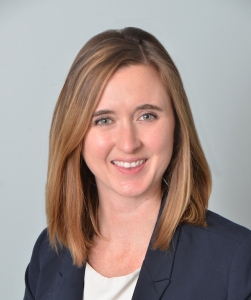 Molly A. Hilburn-Holte
Secretary
Greensboro Bar Association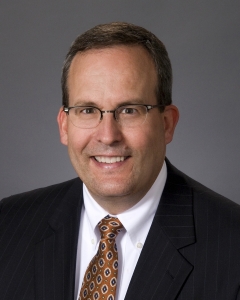 Davis McDonald
Treasurer
Greensboro Bar Association
Class of 2023
Hillary M. Kies
Adam G. Kerr
Karen McKeithen Schaede
Class of 2024
Judge K. Michelle Fletcher
Manisha P. Patel
L. Nicole Patino
Class of 2025
Rosetta Davidson Davis
Jennifer G. Mencarini
Chelsea A. Peele
The Greensboro Bar Association President serves for one year as the President-Elect and then one year as President.  Since 1929, there have been over 80 past presidents.
A. Wayland Cooke 1930-31
Roger W. Harrison 1931-32
C. Clifford Frazier, Sr. 1932-33
Thomas C. Hoyle, Sr. 1933-34
Charles A. Hines 1934-35
Julius C. Smith 1935-36
Sidney J. Stern 1936-37
H.L. Koontz 1937-38
Armistead W. Sapp, Sr. 1938-39
E.D. Kuykendall, Sr. 1939-40
Norman A. Boren 1940-41
Robert R. King, Jr. 1941-42
D. Newton Farnell, Jr. 1942-43
George C. Hampton 1943-44
William E. Comer 1944-45
T. Settle Graham, Jr. 1945-46
Benjamin T. Ward 1946-47
N. Dalton McNairy 1947-48
Robert F. Moseley 1948-49
Beverly C. Moore 1949-50
C.L. Shuping, Sr. 1950-51
Robert H. Frazier 1951-52
Bryce R. Holt 1952-53
Leonidas Herbin, Sr. 1953-54
Thomas C. Hoyle, Jr. 1954-55
Welch O. Jordan 1955-56
Robert A. Merritt 1956-57
W.J. Adams, Jr. 1957-58
Adam Younce 1958-59
J.A. Kleemeier, Jr. 1959-60
Arthur O. Cooke 1960-61
Rufus W. Reynolds 1961-62
R. Kennedy Harris 1962-63
Herman A. Smith 1963-64
Charles T. Boyd 1964-65
Bynum M. Hunter 1965-66
R.D. Douglas, Jr. 1966-67
E.D. Kuykendall, Jr. 1967-68
Joseph T. Carruthers, Jr. 1968-69
Claude C. Pierce, Jr. 1969-70
W. Owen Cooke 1970-71
Charles M. Ivey, Jr. 1971-72
A. W. Flynn 1972-73
G. Neil Daniels 1973-74
A. L. Meyland 1974-75
Luke Wright 1975-76
C. Clifford Frazier, Jr. 1976-77
L. P. McLendon 1977-78
Julius Dees, Jr. 1978-79
Richard L. Wharton 1979-80
John L. Rendleman 1980-81
Jordan J. Frassineti 1981-82
Percy L. Wall 1982-83
Benjamin D. Haines 1983-84
Daniel W. Fouts 1984-85
James B. Wolfe, Jr. 1985-86
Perry N. Walker 1986-87
Charles T. Hagan, Jr. 1987-88
G. Stevenson Crihfield 1988-89
William L. Osteen 1989-90
Doris R. Bray 1990-91
Herbert S. Falk, Jr. 1991-92
Horace R. Kornegay 1992-93
Charles E. Nichols 1993-94
John W. Hardy 1994-95
Harold C. Mahler 1995-96
Charles P. Younce 1996-97
Richmond G. Bernhardt, Jr.1997-98
W. Erwin Fuller, Jr. 1998-99
Larry I. Moore, III 1999-2000
Locke T. Clifford 2000-01
Nancy Short Ferguson 2001-02
Joseph A. Williams 2002-03
T. M. (Mark) Gaylord 2003-04
Polly D. Sizemore 2004-05
Robert C. Cone 2005-06
William R. Hoyle 2006-07
Patrice A. Hinnant 2007-08
Wanda Bracks Daughtry 2008-09
William O. Cooke, Jr. 2009-10
Edward C. Winslow, III 2010-11
Robert D. Douglas, III 2011-12
John R. Morgan 2012-13
Vance Barron, Jr. 2013-14
James W. Bryan 2014-15
Afi S. Johnson-Parris 2015-16
Kenneth R. Keller, 2016-17
Sarah H. Roane, 2017-18
Hon. Teresa H. Vincent, 2018-19
Eric A. Richardson, 2019-20
Lisa W. Arthur, 2020-21
Desmond G. Sheridan, 2021-22
The information contained in this website is for general information purposes only. The information is provided by the Greensboro Bar Association and while we endeavor to keep the information up to date and correct, we make no representations or warranties of any kind, express or implied, about the completeness, accuracy, reliability, suitability or availability with respect to the website or the information, products, services, members, legal professions featured or related graphics contained on the website for any purpose. Any reliance you place on such information is therefore strictly at your own risk.
Physical Address:
Greensboro Bar Association
24th Judicial District Bar
122 North Elm Street, Suite 805
Greensboro, NC 27402
(336) 378-0300
Mailing Address:
Greensboro Bar Association
24th Judicial District Bar
PO Box 1825
Greensboro, NC 27402