Message from the President, January 2021
GBA Members,
From all of us at the GBA, happy new year to you and your families! We hope you had a joyous holiday season and got some time away from the (virtual) office.
I want to thank all of you who participated in our virtual holiday party. It was a great time to connect with new and familiar faces. Fred Lind even made an appearance and agreed to take photos for me. I'm including some photos of our time together below.  Many attorneys shared the "rose" (or high point) of their year, meaning that we saw many new babies during our party! We played games (where the Hassells had a strong showing), enjoyed live music, won cool prizes, and even watched a magician.  Many thanks to Rosetta Davis and Abigail Peoples for thinking outside of the box and planning such a great event.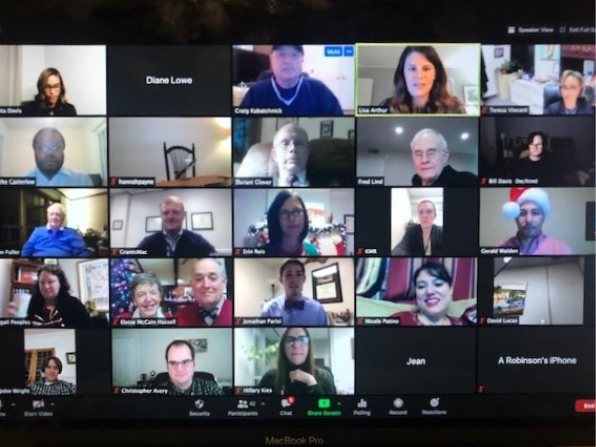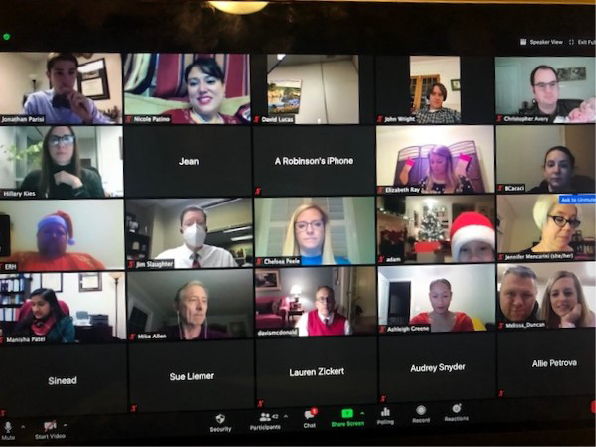 I also want to thank those of you who took the time to fill out our mid-year GBA membership survey. COVID has challenged our traditional offerings through this organization and we want to make sure that we are meeting the needs of the membership. We are in the process of reviewing the results now, but we want you to know that we are listening and open to consider new approaches in 2021. Stay tuned!
We hope to see you at our next membership meeting on January 21, 2021. Principal Luciano from Jones Elementary will be our featured speaker and will provide an update on how our contributions to Jones Elementary are being used to further their mission. Also included in this newsletter is information about our upcoming Annual CLE in February 18, 2021. Go ahead and reserve your spot now for what promises to be a great program!
Stay safe, be well, and Happy New Year!
Lisa Arthur
GBA President, 2020-2021
https://www.greensborobar.org/wp-content/uploads/2019/02/GBA-Logo-2.png
0
0
Greensboro Newsletter
https://www.greensborobar.org/wp-content/uploads/2019/02/GBA-Logo-2.png
Greensboro Newsletter
2020-12-23 21:22:25
2021-01-04 14:04:59
Message from the President, January 2021