Herb Falk Society: 2021 Reporting Form Available Now
Due Date: February 28, 2022
The Herb Falk Society was established to honor those members of the Greensboro Bar Association who contribute at least 75 hours of pro bono service each calendar year. The deadline for reporting pro bono work done in 2021 is February 28, 2022. The reporting has been simplified in recent years.
How to Submit your Pro Bono Hours: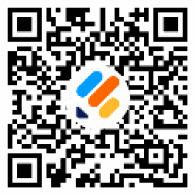 Complete and submit the online Herb Falk Society form HERE, scan the QR code at left, or complete and mail the HFS PDF form to the GBA office.
To assist in tracking your 2022 pro bono hours, please use this template spreadsheet to keep up with all of the work and contributions you make in 2022.
NC Pro Bono Resource Center: 2021 Reporting Form Available Now
Due Date: March 31, 2022
North Carolina Supreme Court Chief Justice has stated, "our state constitution says that justice is to be administered without favor, denial, or delay. Members of North Carolina's legal profession are uniquely positioned to make this promise a reality by providing pro bono services to those in need." You can report your hours for the North Carolina Pro Bono Honor Society as well and the form is located here:
2021 Statewide Pro Bono Reporting form
Questions or concerns? Reach out to Pro Bono Committee Chair Manisha P. Patel.
https://www.greensborobar.org/wp-content/uploads/2019/02/GBA-Logo-2.png
0
0
Greensboro Newsletter
https://www.greensborobar.org/wp-content/uploads/2019/02/GBA-Logo-2.png
Greensboro Newsletter
2022-02-01 12:10:44
2022-02-01 12:10:44
Herb Falk Society: 2021 Reporting Form Available Now