Young Lawyers Section: Connections
Young Lawyers Section: Connections
My name is Elizabeth Robertson, Personal Injury Litigation Attorney at CR Legal Team, LLP, and I am honored to introduce myself as President of the Young Lawyers Section for the 2023-2024 year. YLS is off to a running start this year, with events already planned for the upcoming months: a Grasshoppers baseball game, a beginning of the year kick-off event, and a Fall swearing-in ceremony! Each of the YLS board members holds special talents and passions that will take YLS to the next level. We look forward to growing our section and increasing our impact in the community! Keep an eye out for those wearing YLS pins at the next GBA meeting! 
YLS Announces 2023-2024 Board Members
YLS End of the Year Event & Pro Bono Empower Hour
On May 18, 2023, YLS hosted it's End of the Year Event at Oden Brewing Co. At the meeting, our kickball team was recognized and annual elections were conducted. Prior to the meeting, YLS gathered for a Pro Bono "Empower Hour" answering free legal questions for those in need.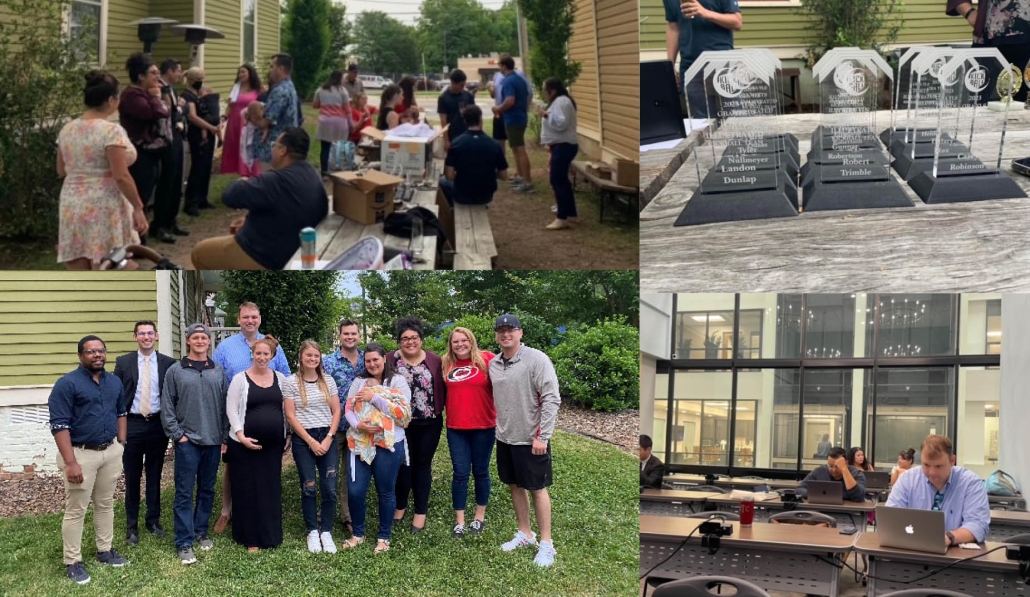 Upcoming YLS Events:
On Thursday, August 31, 2023, YLS will be cheering on the Greensboro Grasshoppers at First National Bank Field. We are looking forward to our first event of the year! 
On Thursday, September 28, 2023, YLS will be hosting a Kick-Off Party at Abbey Taphouse! Stay tuned for details. 
For more information about YLS events & service opportunities, follow us on Facebook: Greensboro Bar Association's Young Lawyers Section.
Connect with YLS:
To provide feedback & suggestions for future events/programming, please email the Young Lawyers Section at info@greensboroyls.org. 
The Young Lawyers Section would like to celebrate the personal milestones and professional accomplishments of it's members. Email YLS at info@greensboroyls.org to share achievements that you would like celebrated on the YLS Facebook page.
https://www.greensborobar.org/wp-content/uploads/2019/02/GBA-Logo-2.png
0
0
Greensboro Newsletter
https://www.greensborobar.org/wp-content/uploads/2019/02/GBA-Logo-2.png
Greensboro Newsletter
2023-08-31 10:40:38
2023-08-31 10:40:38
Young Lawyers Section: Connections