March is the Month to Donate
You Can't Squeeze Blood from a Turnip . . .
BUT you can donate your blood and time to a person in need.  The GBA is hosting a Blood Drive on March 27, 2020, from 10:30 a.m. to 3:00 p.m. at Elon University School of Law.  You can schedule an appointment online or you can drop in on March 27, 2020 to donate blood.
As a recipient of donated blood on more than one occasion, I can tell you personally that your blood can save a life.  We hope that you will join us on March 27, 2020.  Please consider what an impact this free gift may make.
---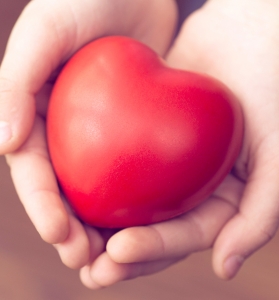 I encourage you also to consider giving another free gift – the gift of your time on March 6, 2020, as a 4ALL participating attorney.  Attorney volunteers are especially needed for the 4:00 p.m. – 7:00p.m. slot, while there are opportunities to volunteer throughout the day, from 7:00 a.m. – 7:00 p.m.  You can register through the following link: https://www.ncbarfoundation.org/our-programs/4all/.
This year, the 4ALL Statewide Service Day will be held at the Volunteer Center of Greensboro, and the address is:
The Volunteer Center of Greensboro, Inc.
1500 Yanceyville Street
Greensboro, NC 27405
Last year, almost 500 attorneys answered almost 10,000 calls in just one day, with over 1,700 calls answered by 88 attorney volunteers in Greensboro.  Please join us this year to provide access to legal services to even more North Carolina residents.  I promise that you will have fun and it will be an experience to remember (and tell stories about) for years to come!
Please consider what you can give in March.  You might get even more in return!
L. Nicole Patino
Law Offices of Fred T. Hamlet
Health and Wellness Committee Co-Chair
https://www.greensborobar.org/wp-content/uploads/2019/02/GBA-Logo-2.png
0
0
Greensboro Newsletter
https://www.greensborobar.org/wp-content/uploads/2019/02/GBA-Logo-2.png
Greensboro Newsletter
2020-02-28 18:17:44
2020-02-28 18:17:44
Wellness Corner